Owyak Bin Hire keep the Wellington region tidy with their range of environmentally friendly waste management solutions.
While their website was 8 years old, it was relatively tidy and wasn't the primary reason for the project. The primary pain point to solve was a manual ordering process and a digital solution to solve it. Here's their old website design: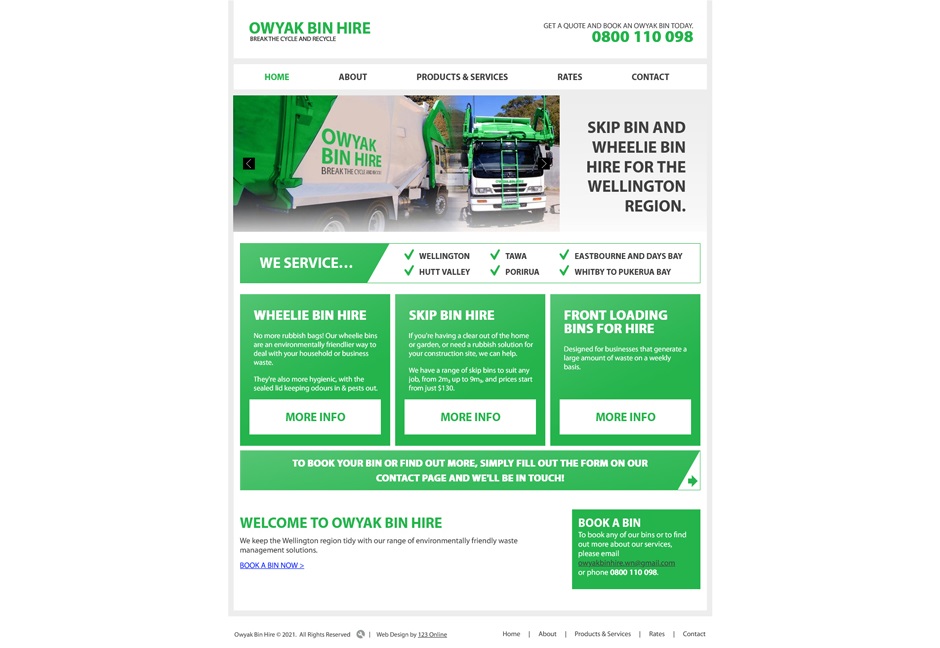 The solution was a fresh new e-commerce website design, equipped with a custom bin ordering system. The ordering system allows visitors to check if bin delivery is available in their area by simply entering their postcode. The system will check for bin products that are available and display them to the visitor, ready for them to order delivery and pay online. If bin delivery is not available in your area, a message is displayed with the option to call the team.