MotorSport Bay of Plenty are one of the largest sports car clubs in New Zealand. Their team were in need of a fresh new website design to showcase their upcoming events and to provide all the information their members and prospects need to know.
Club staff and members are often dedicating their own personal time to keep the club running and the community engaged. It was important for us to provide an easy to use system for managing website content and events.
Thanking their sponsors was also very important, as their support helps keep the club firing on all cylinders.
Here's a shot of their old site: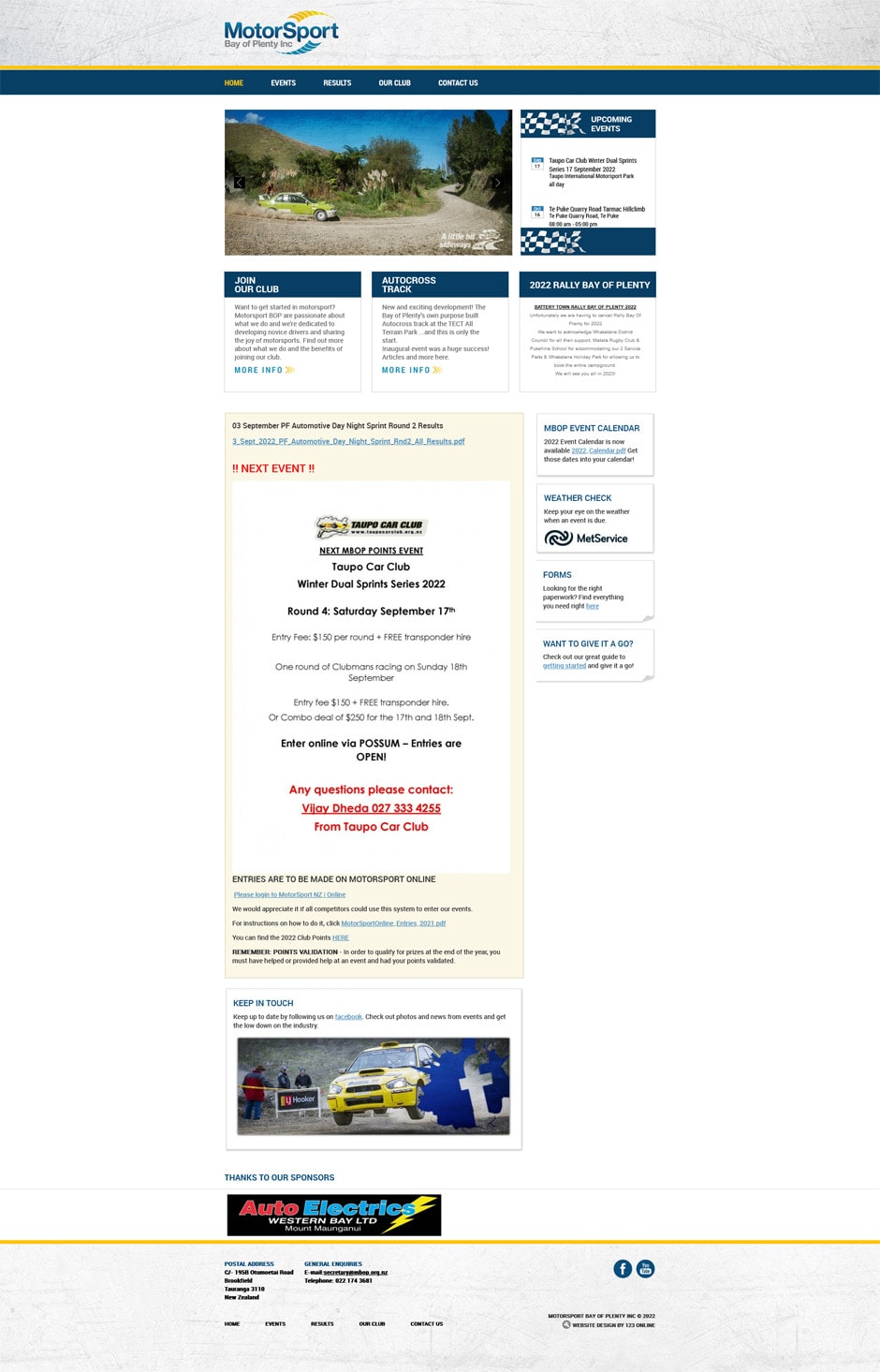 The events calendar makes it super easy to showcase upcoming events in a calendar format, and also feature events at the top of their home page with the click of a button.
To save them time, we brought over all of their existing content from the old website, including a whole host of archived race results dating all the way back to 2010.
When logging into their new website, training material is available on the first screen, which serves as an easy reminder on how to manage content and events, and to train any new staff that might need to make changes.
To thank their sponsors we've stuck the sponsor logos to the bottom of the site until you scroll all the way down to get past them, ensuring you can't miss them!